The air is crisp and chilly in Winnipeg as fall descends on us. We had a unique opportunity to sit and talk to one of our favourite picture book authors, accomplished writer and mom, Maureen Fergus.
Born in Regina, Saskatchewan and raised in Winnipeg, she has lived quite a journey to arrive at her dream of creating multiple picture books, several young adult novels, including a wildly popular fantasy trilogy. She admits, that in spite of all her achievements, the one thing she values is most is the recognition of her many readers and fans.
Maureen spoke to us over the phone from her beautiful home, apparently full of treasures (more on that below), in Winnipeg where she lives with her husband, three children, a hedgehog and the family dog Buddy, affectionately known as Sir Barksalot – handsome fella, no?
Here is her story. If you are a young writer, there is plenty of gold in this river.
---
Welcome Maureen, it's a privilege to speak with you today. What kind of kid were you , how much of it has stayed with you?

I've never been asked that, that is an interesting question. I was very studious, I liked school, I was a perfectionist. I loved a good laugh, I thought I was hilarious, that certainly hasn't changed. The perfectionist thing mellowed a lot once I had kids. You sort of have 2 choices when you have 3 kids in 3.5 years. You can continue to try to be a perfectionist and go off the deep end, or you just relax a little and except that not everything can be in its place all the time.
But in terms of the way I think and I approach situations I think a big part of that has stayed with me. In fact, I can go back and have a very clear memory of who I was at 4, how it felt to be 4, how I saw the world at 4. I can see that vividly, even at the ages of 7 or 11. This really helps me as a writer because, when writing picture books or books for middle grades or for older teens, I'm not thinking from the outside looking in, I'm thinking what a kid would do or think. I really try to put myself back in that place to write.
Do you have any creations from when you were a child?
I actually have one story that I wrote when I was 10 or 11. It was about a super pickle that goes to Ottawa and becomes a member of parliament. I was just a rambling sort of story. As a young girl, I never really wanted to be a writer, it was never my objective. I was always much more interested in science and math. I did love reading – I would keep a journal, keep up with out-of-town friends through snail mail.
I remember one other story from grade 7. I had a perfectionist teacher. Every week we had to write a story and my goal was write one that would get a 10/10. So, I wrote a story making fun of how strict she was. I wrote about me turning over the table, kicking the garbage can and how Miss Shanks got really upset. Funny enough it was a piece of writing that most closely resembles what I'm writing 20 years after. I got 10/10 for that one – the only 10/10 she gave out that year, it appealed to the perfectionist in me. Fortunately, she pushed me to get in touch with the voice of the writer I was going to become. It wasn't a moment where I suddenly recognized I was going to be a writer, but looking back now, I realized it was the first moment when I really tapped into what that voice was going to be. I would like to go back and let her know that, even though I did not know it at the time, she had a pretty profound impact on my 20 years down the road.
Tell me about your time living in London, England.
I was there when I was 19. A friend and I went on a student-work-abroad program, for a month, at the end of 2nd year university. We learned a lot, made enough money to do some travelling. When you are 19, you don't do much planning into the important places to visit. We just grabbed the Eurorail and wandering around looking for fun. Some day I'd like to go back and do a little exploring from a cultural standpoint.
Tell me about your first YES.
My first yes was about 8 or 9 years after I started writing. I think getting married, the birth of my 3 children and probably that moment are very special moments in my life. I started writing 6 weeks after my first child was born. I wrote 4 complete manuscripts and went through the whole rejection process for many years for every one of them, then I realized I had to take a new approach. I
started writing articles for consumer magazines, went back and re-wrote my first novel. I took an excerpt out of it and got it published in a literary magazine. Then I sent it, in a last-ditch effort, to a couple of publishers.Then within 3 days I had a two publishers get in touch with me. It was such a huge moment because I had been trying so hard for so long and got nothing but "no". I always tell people, the only thing that kept me going was the idea that if I kept trying I might succeed. That was the only thing that kept me going through that tough time.
How much of year do spend travelling? Do you have any funny stories from the road?
I don't spend a ton of time travelling, I have three children and being there for them is my number one priority. There is one story that still makes me laugh. I went on a book tour once and I was asked by someone organizing a community event that I would come and read, I said, sure no problem. She showed me to the room where I was doing my reading, in an elementary classroom, there was a big rocking chair in the reading corner. I realized that the whole event had not been planned very well. They had no one, I mean no one, show up for this event. So I spent my hour walking back and forth in an empty classroom. In the end it was pretty funny, you must have a good sense of humour because sometimes you go out and everything is well organized and everything works. Sometimes not so much. People's hearts are always in the right place.
It's such a treat to have the opportunity to go out, especially to classroom because I am a children's author. Some kids get so excited and you would like to think that every child is just thrilled that you're there, but to some kids, you are just boring. You have to go with a sense of humour and not take things personally. One of the things I love about writing for kids and interacting with kids is that they will tell you exactly what they think. If they think you are boring, they'll tell you that you are boring. They are very honest. That is why, as a writer, you have to make sure you are writing stories that are engaging and that you are putting in 110%, because no one is going to cut you any slack.
How did The Day My Mom Came to Kindergarten come about? Was it your first children's book?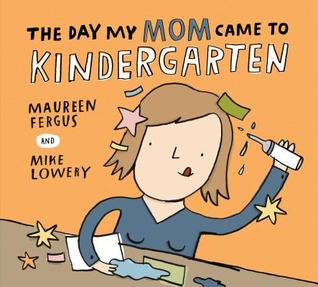 Well it was my first picture book. I had written a Young Adult trilogy The Gypsy King and 3 other YA books and a middle grade fiction, but yes that was my first children's picture book. I'm a little embarrassed to say that this story was based on personal experience. When my kids were very little I used to volunteer in classrooms. One day I went into my son's kindergarten classroom. I was put to work folding construction paper, sitting in the back of the class with another mother. The teacher took the kids to the mat to read a story. I thought it would be a great idea to whisper quietly (I always have something to say!) to the other mom and continue a conversation. All of sudden I heard, "Mrs. Fergus!" and I look up, the teacher and kids looking intently at me. "In this kindergarten classroom, we don't talk during story time". That was the moment I thought, this is a great idea for a story about Mom forgetting the rules, as I did apparently. Kids get a kick out of adults getting in trouble.
What is your choice genre?
Honestly, I like them all, for different reasons. I think there is an appeal for writing picture books, I have 7 of them coming out in the next two years. The genre is great because you can take a single idea and build a rainbow story arc – start to finish, it gets wrapped up. I also enjoy the complexity of a novel, the challenge of being able to develop a plot, several subplots and more time for character development. Different genres take me back to different points in my life. Also, from a practical standpoint, it's nice to finish a novel and be able to switch gears and do a picture book. A change is as good as a vacation! Rather than stopping and doing nothing for six months after writing a 350,000 word trilogy, I can do something a little bit different, but still creative.
We've interviewed several authors and we often learn that they like to keep a little notebook with them to jot notes for current and future project. Is this something you do?
Absolutely, I have sticky notes all over the place. I have them beside my bed, I'll get up in the middle of the night and write something. I'll be driving and as soon as I stop, I have to write down an idea that occurred to me. Even good ideas are easy to lose if you don't write them down. The busyness of life takes over and you feel, I better not forget that. Then it's gone and all you remember is that you've forgotten a great idea. I try to keep a book for story ideas, one for current projects and one for future projects.
Which J.K. Rowling book impressed you the most?
I love all the Harry Potter Books but book number seven was the best. It gave you a chance to say one last goodbye to every character and in a way that worked well with the story. I was impressed with her ability to wrap up the story in a way that really satisfied everybody. People were wondering: is Harry gonna die or not, but she managed to sort of do both.
When I think of the enormous amount of pressure she was under at that point in
time and the expectation of her readers. I just finished writing a trilogy, and just over three books, the idea of trying to keep an over-riding story arc going that meant something to people, then continue to develop characters, developing subplots, and them bringing them to conclusion, not leaving any dangling threads, and not ending things too abruptly, was a huge challenge for me. As I wrote the end of my third book I thought, man, she did this over 7 books.
You feel your fans will be happy with the conclusion of Persephone's story at the end of Gypsy King?
Tomorrow's Kingdom, the third book, was released this past July and I've thankfully received a lot of really positive reviews. I have not heard any feedback from people not liking the way the story ended. In fact, one of the things I'm most proud of is if you look in Goodreads, you'll see great ratings for the first book, better ratings for the second and even greater ratings for the third. Of the many things I wanted to accomplish with The Gypsy King, the most important was for readers not to look back and say, you know, that first book was great, but the second or third were disappointing. I needed to keep amping it up and making the story better and more satisfying for readers who were committed to the story.
Which of your books, do you see as a feature film?
The Gypsy King would be the feature film because it's epic. It's one of these sweeping adventures with castles and battles. I like developing characters in my mind, so at times, I took steps back and truly elaborated on the descriptions of scenery, what the characters looked like, what they wore – it all contributes to the feeling of being swept into a complete other world.
What has been your most successful promotional idea?

I don't do tons of promotional activities, mostly because I'm on Twitter and Facebook and I maintain my website. I'll sometimes do readings and tours. I also have three kids and the keep me pretty busy. So if I want to continue my writing career and keep producing, I have to invest the little time I have on the actual writing. I've been fortunate enough to work with publishers that do a great job in terms of promotion and marketing.
What is your biggest challenge in writing – biggest reward?
I have been fortunate to have an amazing supportive family – they respect that I will always need chunks of time to pursue my career. We've set it up pretty well. After my third child, I took seven years off work. Now I feel I get the time that I need, usually about 2-3 days a week. It's a huge credit to my family.

MAUREEN WITH HER HUSBAND AND THREE CHILDREN
---
I really love hearing from and meeting my readers. I can be having a bad day for other reasons and I get an email from a fan saying they love The Gypsy King, it means so much to me. Or, I might hear from a parent or a teacher: my kids won't stop laughing when I read The Day My Mom Came to Kindergarten. These notes are everything to me. When you strip everything else away – the creative process, the satisfaction of seeing my books in print for the first time – hearing from readers and knowing that, even for a moment, I made them laugh or touched them in some way, is the greatest reward for me.
What are you words of wisdom do you have for new authors?
I'm sure you've heard these before: make sure writing is a priority, develop a thick skin, and getting a lot of rejection is just part of the game. But the most important words of wisdom I would like to share are these:
If being published is truly what you want, just remember when you are getting all those no's, that the day you stop trying, is the day you know your dream is dead. In other words, you don't know if you will succeed if you keep trying, but you will know for sure you won't succeed if you stop trying.
Often times I think of the process of getting published like running a marathon. There are a people with a lot of talent, but the journey can be very difficult and they find themselves giving up along the way. The ones that cross the finish lines are the ones that persevered, had talent and were willing to work hard to make their dream happen. No one sees the story that you've gone through, they only see the end result. They don't see the nine years you went through to get that first book published.
I like to share with the kids when I attend readings that it's not as easy as writing a story, handing it in, and then getting published. It doesn't take everyone a long time, but it took me nearly a decade to hold my first book in my hands. Another little nugget for young writers: when I was not having success getting a book published, I went and tried to get other things published, essentially building a literary resume.
I had an MBA, had worked in aerospace, biotechnology, I taught business as a college level – but this is all irrelevant in the publishing world. I learned that even though getting novels and picture books published was my ultimate goal, I had to prove to publishers that they could take a chance on me because one, I was a serious enough writer to pursue other writing opportunities and two, this experience helped me learn how to work with an editor.
Who would be your writing mentor?

I would say J.K. Rowling. Not only for all the reasons that I so admired her seventh book, but after she had such an enormous success with Harry Potter, she went and wrote a book in a totally different genre. When she didn't have to keep writing, knowing that she would likely never achieve the success of the Harry Potter books, she went and kept writing. That, to me, shows who she is above all, a writer. Joanne Rowling had a similar experience, going through dozens and dozens of publishers before getting her first book in print. For all the writers out there, understand that you may have written the greatest book in the world, but if the publishing company decides that your book is not the trend in the industry right now, or if they already have your type of writer in their stable, they will pass – not because your writing is not good, it just does not fit into what they are looking for at this point in time. In fact, I still get rejections – letters that start with: we love this book, but it's just not the right fit for us right now. It kills you, as a writer, because a year later, you find out that your book is exactly what they are looking for now.
Would you recommend a career in writing for your kids?
I would probably not recommend fiction writing as their only career because if you are hoping to make a living on it from the get go, you're not even going to have money for macaroni. So what I would recommend to anyone looking to have a career in writing is: get an education and get yourself a day job that gives you the ability to carve out time for yourself to do your writing. For example in the education field, you can get your summers to write. Give yourself a chance to make a living and then pursue your writing. Then maybe one day, if writing is truly what your dream is, you can leave your day job and be a full-time writer. But until then, it's kind of nice to feel like you can pay the bills.
Other than you family and friends, what are your most treasured possessions?

I have big memory boxes for my kids. They are all teens now, but I have bins and bins of baby clothes that I just could not part with. I have old Legos, pirate ships and dolls that are irreplaceable. It's funny, we have a whole room in the basement crammed with carefully labelled Rubbermaid bins because I'm a big believer in holding on to those little trinkets that bring you back to those times in their lives. So yes, I'll pass those on to my kids – my bins and bins filled with memories – they would be my absolute treasured possessions.
Now let's pull the curtain back a little bit, how do you connect with your illustrators?
I generally have not connected with the illustrators. I usually work with my editor to get the manuscript to the point where my editor is happy. The publisher then turns around and finds an illustrator and passes the manuscript off. I have not spoken to any of the illustrators I've ever worked with. At first I felt it was a strange way to do things, mostly because a picture book seems like a collaboration between author and illustrator. Now I see how it makes sense because when I'm writing the story I see the pictures in my mind, but they may be totally different from what the illustrator would see. If we both sat in a room, we may end up having a difference in opinion on what the pictures should look like. By doing it this way you eliminate any kind of creative friction.
We start with me pouring everything I can into these words, then, let's respect the right for the illustrator to interpret those words and bring their own creativity to the table. As a courtesy, I get to see the pictures. I might have feedback, but I do not have final say on them, just like I would not have final say on the title or how my book will be marketed. Sometimes they may use my feedback and sometimes they'll just say, nope, this is the way it's gonna be. You come to realize that the people you are working with have much more experience with matching the right manuscript with the right illustrator. So you might as well be courteous and polite because you realize that it's a battle you've lost.
We interviewed Aubrey Davis who has worked with Dušan Petričić, you will also be working with him on your new book. Tell us about your upcoming projects.

Yes, the book is called InvisiBill, and Dušan is a wonderful illustrator. I actually have three picture books coming out next year – one of them working with the talented Qin Leng called And What If I Won't? in Spring 2015. One of the most exciting things about writing a picture book is handing in your manuscript and then watching a talented illustrator just take it to a whole new level. I feel just over the moon to have the opportunity to have these two brilliant illustrators bring my stories to life. Coming for Fall 2015, I have the first book in a picture book series that I'm doing with Groundwood Books, illustrated by Carey Sokoochef, tentatively called Buddy and Earl.
---
Visit Maureen:

---

And What If I Won't?
by Maureen Fergus, Qin Leng (Illustrator)
Owlkids Books
Amazon | Chapters | Barnes and Noble
When Benny's mother asks him to put his dirty plate in the sink, he responds by asking: "What would you do if I said no?" Her answer is predictable, but not enough for Benny, whose "what if?" line of questioning continues as he dreams up increasingly naughty behavior: What if he threw his plate at the wall? What if he jumped on the couch in muddy rain boots? What if he tore pages out of library books? Playing on their shared sense of humor and imagination, and showing more than a little bit of indulgence, his mother's answers become equally outrageous. She sends Benny off to the zoo, sells him to the circus, and even happily shoots him off into outer space as punishment for his behavior. Digitally rendered illustrations with a loose, expressive line play out each imagined scenario, with differing color treatment making the distinction between the real and the fantastic clear. The story's circular ending brings it all back home with a clever—and entirely reasonable—punchline.
You can pre-order this title!
---
Check out Maureen's other titles too: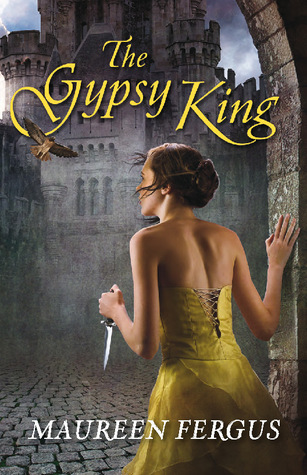 The Gypsy King (Book 1)
by Maureen Fergus
RazOrbill

A runaway slave with a shadowy past, sixteen-year-old Persephone has spent four long years toiling beneath the leering gaze of her despised owner and dreaming of a life where she is free to shape her own destiny. Then, one night, a chance encounter with a handsome chicken thief named Azriel changes her life forever.
Sold to him for a small bag of gold coins, Persephone soon discovers what she already suspected: namely, that Azriel is not what he seems. And when she realizes that he believes Persephone has a special destiny—she is determined to escape him and his impossibly broad shoulders.
But things are no longer as simple as they once were. Torn between her longing for freedom and her undeniable feelings for the handsome thief with the fast hands and the slow smile, Persephone faces the hardest choice she will ever have to make. And no one least of all her—could have imagined the shocking truth her decision will reveal.
---
A Fool's Errand (Book 2)
by Maureen Fergus
RazOrbill
More action. More romance. More intrigue. Get ready to dive into the exciting follow-up to The Gypsy King!
In the final moments of The Gypsy King, a truth was revealed to Persephone and Azriel – one that could change everything forever. For her. For him. For them. For the entire kingdom.
But trapped in a windowless castle chamber with soldiers battering at the door, it seems impossible to believe that they'll even survive. Indeed, they are a heartbeat from death when Azriel boldly bargains with the Regent Mordecai: release them and they will seek out the mythical healing Pool of Genezing. Mordecai agrees but warns that if they do not return with proof that the pool exists, he'll make those dearest to them suffer – and he'll start with King Finnius.
Persephone has never needed Azriel's teasing warmth as much as she needs it now, but she is finding out there is a price to pay for having broken past promises. Together, they set off on a journey that will take them into the farthest corners of the kingdom.Danger will ever lie ahead and behind them; they will battle men and beasts alike. Will Persephone and Azriel survive these perils? And will this quest see their romance grow cold – or will it burn hotter than ever?
---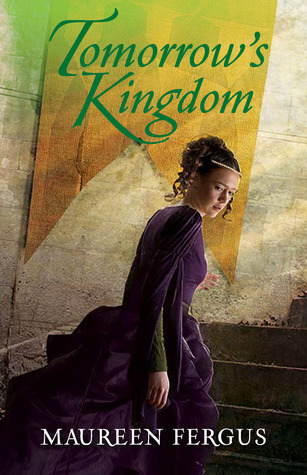 Tomorrow's Kingdom (Book 3)
by Maureen Fergus
RazOrbill

Persephone has once again broken a promise to Azriel—but only to protect him from certain death at the hands of the Regent Mordecai. Now she finds herself desperately alone and burdened by responsibilities he would do almost anything to escape. But the days of putting her own needs first are long past, and when it becomes clear that Mordecai and Lord Bartok will sacrifice anyone and anything in their battle for control of the kingdom, Persephone knows she must find a way to thwart them both.
She also knows that she cannot do it alone. Does Persephone have the courage and cleverness she will need to survive the challenges she will face along the way? Will she ever again feel Azriel's powerful arms around her? And what does any of this have to do with the prophesied Gypsy King and the role he will play in tomorrow's kingdom?
---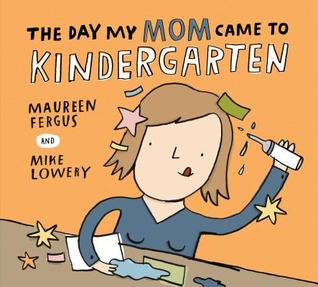 The Day My Mom Came to Kindergarten
by Maureen Fergus, Mike Lowery (Illustrator)
Kids Can Press

A kindergartener invites her mom to class and discovers there are some things kids are better at than parents. This book makes a perfect gift for readers who are about to start or have recently started school.
---
Other Titles from Maureen Fergus
---
Maureen's goodbye to her epic trilogy:
Saying Goodbye to The Gypsy King
---
If you would like Maureen to do an author visit:
---
Maureen News:
---
Words on a Limb would love to thank the vibrant, funny, hard-working, dedicated writer and mom, Maureen Fergus, for sharing her story. Speaking with her was a pleasure and if we could share one key aspect of her personality as an author, it is that she is impassioned with her readers and fans.
Her wisdom in writing was forged over a decade and a half of determined intention. In fact, she shared her resume with us and it shows that the triumph train continues with no less than seven titles in the works.
We asked her if she wanted to add any other social media to the above article and her witty response was a resolute: "Oh no, that is quite enough."
Maureen, any young writer out there will feel a bit wiser from your recommendations. Thank you for sharing. We wish a great future and may your efforts be reciprocated with immeasurable success.
Lora