Here it is – a collection of my favourite Back-to-School literature. Some are new, others are older classics. Please feel free to share your discovered gems in the Reply box below. I will continue to update this list, so please come back and check again (because we can never have too many).
---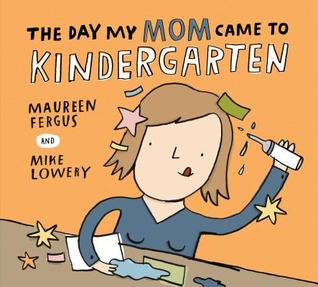 The Day My Mom Came to Kindergarten
Maureen Fergus
Kids Can Press
A kindergartener invites her mom to class and discovers there are some things kids are better at than parents. This book makes a perfect gift for readers who are about to start or have recently started school.
---
Llama Llama Misses Mama (Llama Llama)
Anna Dewdney
Viking Juvenile

Strange new teacher.
Strange new toys.
Lots of kids and lots of noise!
What would Llama like to do?
Llama Llama feels so new . . .
It's Llama Llama's first day of preschool! And Llama Llama's mama makes sure he's ready. They meet the teachers. See the other children. Look at all the books and games. But then it's time for Mama to leave. And suddenly Llama Llama isn't so excited anymore. Will Mama Llama come back?
Of course she will. But before she does, the other children show Llama Llama how much fun school can be!